Who won the WWE Royal Rumble 2021
Bianca Belair wins women's royal rumble 2021
Bianca Belair from Knoxville in Tennessee eliminated Rhea Ripley to win the WWE women's Royal Rumble 2021 on Sunday (January 31, US time). She is going to Wrestlemania after entering at No.3 and having won her first Rumble, surviving a record time.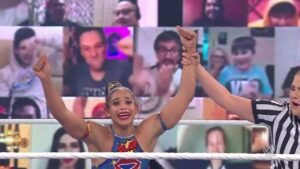 Edge wins men's royal rumble 2021
WWE Hall of Famer Edge won the Royal Rumble 2021 by eliminating Randy Orton. He will now headline Wrestlemania 37. Entering the Royal Rumble at the first spot, Edge created history by winning the 30-man match for the second time in his career.